Join us and Gibraltar's only fully coded, fully licensed and commercially insured Charter Fishing Boat! Offering some of the best bay, reef and big game sea fishing in the Mediterranean.
Due to its unique situation, Gibraltar has some great fishing which, for the most part, is largely untapped.
If you are looking for a great day out, look no further than a days fishing on the Ultimate Predator.
Join Joey and crew, experienced fishermen who can tailor your trip so that novices, families and sports fishers alike will get the very best out of their adventure into Gibraltar waters. Joey Catania experienced and versatile fisherman, the largest bluefin tuna landed by him has been 299 kilos with many smaller, 150+ kilos also landed!
As you would expect from any professional operation, our boat and crew are fully compliant to UK standards, fully regulated by the Gibraltar Marine Authority and the Gibraltar Port Authority, holds a Gibraltar Port Operators license and a Sea Safety Certificate.
The Ultimate Predator is fully equipped with modern electronics and safety gear.
It's more than just a fishing trip, if you Hook it we can Cook it!
Following your fishing trip you can enjoy some of the fish you catch in one of our affiliated restaurants. Included in the price is a welcome drink, wine beer or soft drink, plate of traditional seafood paella, dessert and a coffee in Gibraltar's main square the entrance to Main Street Shopping.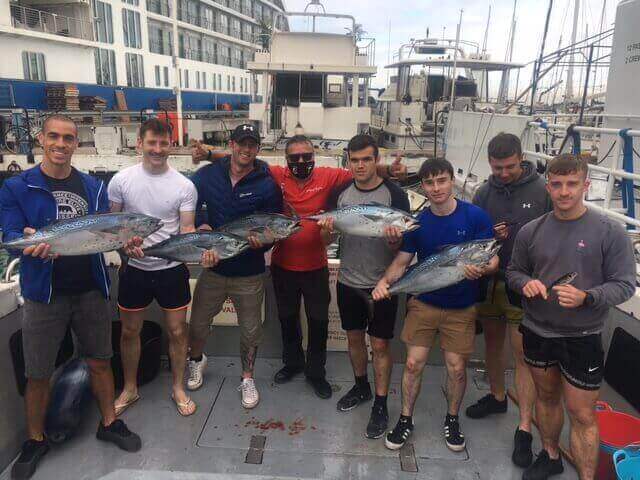 The Small Print:
For your safety, we may change, cancel or postpone a trip due to adverse weather conditions.
We will a require a deposit for all charter bookings
Deposit is refundable in full if the client cancels the trip 24 hours before departure or the trip is cancelled due to weather.
Balance to be paid in UK pounds sterling on arrival at the boat, cash only.
All trips are priced as private charters (total boat cost, not per person).
The total cost for a 5 hour trip is six hundred pounds sterling
Don't forget your passport!
Our Meeting Point
Our meeting point is Marina Bay, opposite Bianca's Restaurant.
Please Note
*We can never 100% guarantee that you will catch a fish, in the case where you don't, 10% will be deducted from your charter price!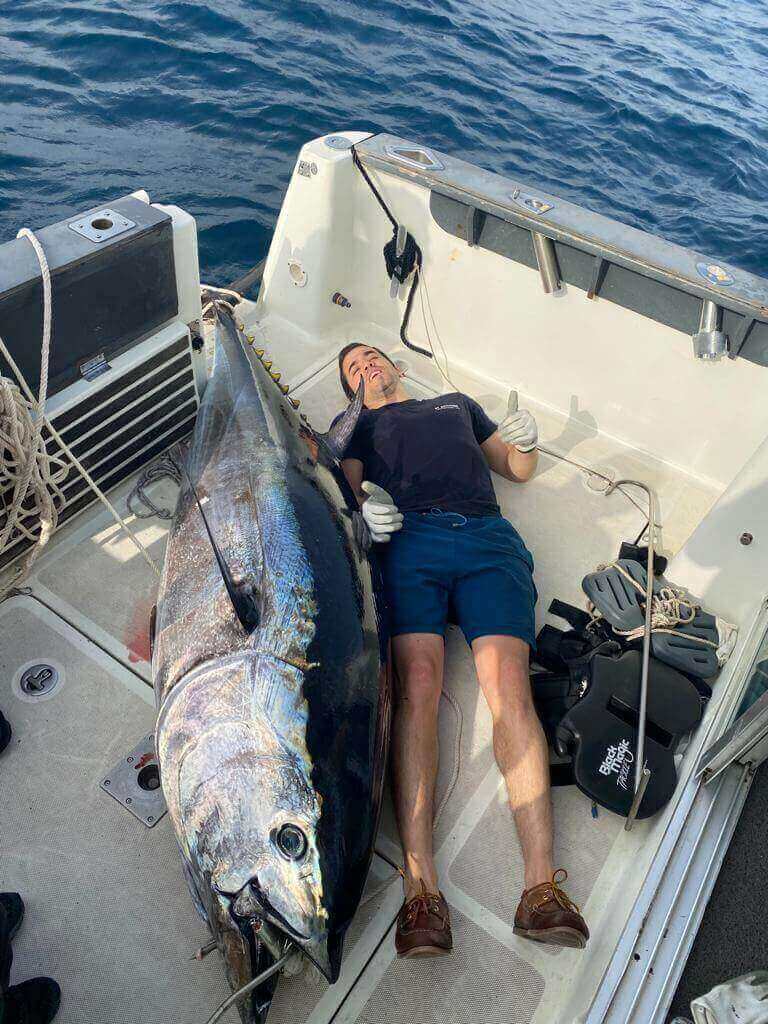 Perfect For Special Events
Bookings available for birthday parties, team building and special events!